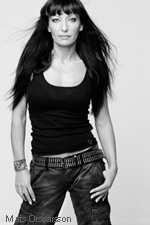 M I S T H
Rise of a new day-download
New super song from the band M I S T H

Namby-Pamby -download
A punkrock-smelling-song with a touch of the band B52, simply irresistible!
Head over Heels - download
The song was released as a single in 2003 and received a positive response from the radio stations. In the spring of 2005.

The Undesirables - download

Divinefire - The Show Must Go On (Queen Cover) - download
This is a different hard rock cover version of one of the Queen classic. This cover version have received positive feedback in both Europe and Japan.